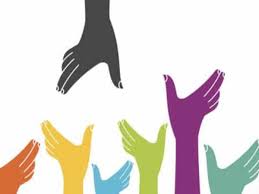 Suicide Prevention Hotline / Crisis Textline
The National Suicide Prevention Lifeline is now: 988 Suicide and Crisis Lifeline

988 has been designated as the new three-digit dialing code that will route callers to the National Suicide Prevention Lifeline. While some areas may currently be able to connect to the Lifeline by dialing 988, this dialing code will be available to everyone across the United States starting on July 16, 2022.

The 988 Suicide & Crisis Lifeline is a national network of local crisis centers that provides free and confidential emotional support to people in suicidal crisis or emotional distress 24 hours a day, 7 days a week in the United States. We're committed to improving crisis services and advancing suicide prevention by empowering individuals, advancing professional best practices, and building awareness.

---

The Crisis Text Line serves anyone, in any type of crisis, 24 hours a day. Text HELLO to: 741741. Trained crisis counselors will respond and help you or visit their website at https://www.crisistextline.org.

Both lines provide 24/7 free and confidential support.