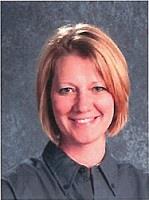 Phone:
Email:
Degrees and Certifications:
Dr.

Beth Summers, Principal

Biographical Information

Dr. Beth Summers started her teaching career as an English teacher in 1997 and became an administrator in 2004. She received all of her degrees from Northern Illinois University spanning diverse interests in Educational Leadership, Public Administration and Law.

Dr. Summers believes that the future of education must be strategically aligned to the careers based interests of students as well as the regional employment needs of the communities that our students grow up in. Many of us do not stray too far from home, so our economic well-being as future adults depends on quality exploration of opportunities and preparation for life's next steps while still in high school. Both our community and our students depend upon this strategic alignment of regional opportunities and student career interests to grow the community economically and provide strong income for families. The Principal's job is no longer simply to graduate students, but to graduate promising future employees and citizens with a plan A, B and C in their toolbox and the wisdom to know how to adjust and prosper even when life throws them a curveball.

In her downtime, Dr. Summers can be found pursuing athletic hobbies of her own or following her two athletic sons' passions. She enjoys reading, writing and playing piano to relax and some day would love to be in a cover band when her schedule provides more time.