Grade Levels:

PreK - 4th Grade

Mission:

Working in partnership with families, the staff will encourage children to become life-long learners while fostering a healthy self-concept within each child.

School Hours:

Monday, Tuesday, Thursday & Friday

Preschool:

Monday, Tuesday, Thursday & Friday

Morning: 9:00 - 11:30 a.m. OR Afternoon: 1:10-3:40 p.m.

Morning: 9:20 - 11:50 a.m. OR Afternoon: 1:10 - 3:40 p.m.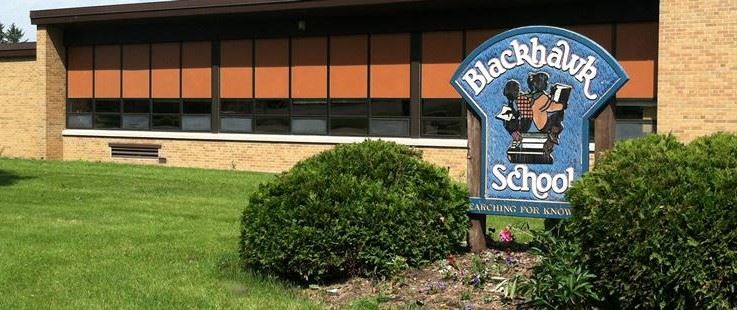 Blackhawk Elementary School serves grade levels Pre-K through 4th. With an approximate enrollment of 300 students, the average class size at the school is 20 students. The Blackhawk staff includes 50 highly qualified and dedicated individuals whose common goal is student success. The building includes 19 classrooms, a multi-purpose room with stage, gym, library, computer lab, expansive playground area and multiple play structures.

The district's English Language Learner program for grades PreK-4 is located at Blackhawk Elementary School. Blackhawk is home to a diverse student population, including many students originally from other countries. The school's student demographics are 32.4% White, 32.4% Hispanic, 21.2% Black, 13.5% Two or More Races, and 0.6% Asian. Blackhawk is also an AVID Elementary site. AVID Elementary strategies are embedded into the daily instruction of all 4th-grade classrooms.

Blackhawk's dedicated parent volunteer community, including Blackhawk PTO, supports the students and staff of Blackhawk Elementary School throughout the year. Blackhawk Elementary School is also an eight-time Illinois Spotlight School Award recipient.