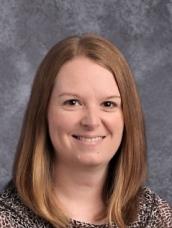 Phone:
Email:
Degrees and Certifications:
Mrs.

Jennifer De Jong, Principal

Phone: (815) 232-0610

Email: jennifer.dejong@fsd145.org

Biographical Information

Mrs. De Jong began as Principal of Jones-Farrar, An IB World School in July 2016. She previously served as an Instructional Coach for Freeport School District. Prior to that, she held positions as a Middle Level English Instructional Leader for the district, and has had several years of experience as an instructor at the elementary, middle, and high school levels.

Mrs. De Jong holds a Master of Education degree in Educational Leadership from National Louis University. She also holds a Bachelor of Arts degree in Elementary Education with a Minor in Psychology from Olivet Nazarene University.

In her free time, Mrs. De Jong enjoys spending time with her family, watching and attending Notre Dame football games, scrapbooking, singing on the praise team at her church, and baking in her kitchen.

Work Information

Responsible for supervising the continued development of the magnet school concept and implementation of the International Baccalaureate (IB) Primary Years Programme (PYP). The majority of work time is spent providing instructional leadership while articulating the vision of the magnet school program and managing the assigned school so as to promote the educational development of each student.

Key Responsibilities
Establish and maintain an effective learning climate in the school;

Supervise the school's instructional process;

Provide leadership and promote positive action for the achievement of school district and building objectives;

Endorse the philosophy, standards and practices of the Primary Years Programme (PYP) and the assessment of student progress;

Ensure that international-mindedness permeates the implementation of the PYP in the school.

Plans are made for the organization of the PYP exhibition, which takes place annually after authorization.

An ongoing process of programme review takes place within the school to ensure adequate preparation for regular programme evaluation visits by the IBO.

Appointment of a PYP coordinator that is appropriately trained, with responsibility for leadership across all years of the programme.

Ensure adequate time is available for collaborative planning necessary to implement the PYP.

Establish and maintain favorable relationships with local community groups and individuals to foster understanding and solicit support for overall school objectives and program, to interpret Board policies and administrative directives, and to discuss and resolve individual student problems;

Assist in the implementation and supervision of the school's special education programs;

Assume leadership in the direction of the school's extra-curricular activities;

Evaluate, counsel and provide assistance to all staff members regarding their individual and group performance;

Prepare and submit the school's budgetary requests making sure that sufficient funds are available for resources to implement the PYP as effectively as possible and for staff to receive appropriate IBO approved professional development, and monitor the expenditure of funds;

Keep the assistant superintendent and superintendent informed of the school's activities and problems;

Maintain a safe environment for students and staff;

Keep abreast of changes and developments in the profession by attending professional meetings, reading professional journals and other publications, and discussing problems of mutual interest with others in the field.