Return to Headlines
Greetings Pretzels!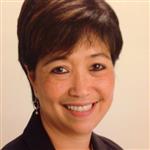 Our school year here in FSD145 is off to a great start! I've been out and about these past weeks visiting our schools and have been enjoying meeting many of our students, teachers, and staff.
This month, I've also been enjoying the opportunity to connect with several of our students' parents through curriculum nights being held at each of our K-8 schools. At these events, I've been sharing our district-level structure and work, as well as our commitment to FSD's families, schools, and community. Principals and classroom teachers are also providing information at these events, while encouraging families to be an active partner in the education of their child. For example, one way K-4 parents can invest in their student is to commit to reading with them for 20 minutes each night.
September is also Attendance Awareness Month. Attendance is a major focus of our work this year as we seek to bring the district up to a 95% attendance rate across our schools. Remember: 9 Days or Less = Success
Attendance has a crucial impact on student academic growth. If children don't show up for school regularly, they miss out on the fundamental reading and math skills that will carry them into the rest of their education and, eventually, into the workplace. According to Attendance Works, a non-profit that works to reduce chronic absence, research shows that chronic absence in the early years is associated with lower third grade reading scores and, by sixth grade, it becomes a leading indicator that a student will drop out of high school.
With this in mind, FSD145 has launched a campaign to raise awareness among our students and their families about the importance of good attendance. Meanwhile, our schools are working hard to track attendance more closely and to provide families with additional supports where needed.
Will you join us in this effort? Below are a few suggestions from Attendance Works for making your child's attendance a priority:
Build regular bedtime and morning routines.

Talk with your child about the importance of regular attendance.

Don't permit missing school unless your child is truly sick.

Avoid scheduling appointments and extended trips when school is in session.

Develop back up plans for getting to school in case something comes up.

Seek support from school staff or community groups.
I would also like to take this opportunity to invite all stakeholder groups to attend FSD Board Meetings, held on the first and third Tuesday of each month at 6 PM. Locations may vary, so please check our district website.
Last, but not least, I would like to extend my sincere gratitude to all our school administrators, teachers, and staff, custodial and facilities workers, lunchroom staff, bus drivers and monitors, and everyone else who contributes to creating a positive and safe learning environment for our students each day.
Thank you for your partnership and support!
Sincerely,
Anna Alvarado, EdD